Tantz!
An outstanding journey into klezmer and gipsy music!
Creation: 2015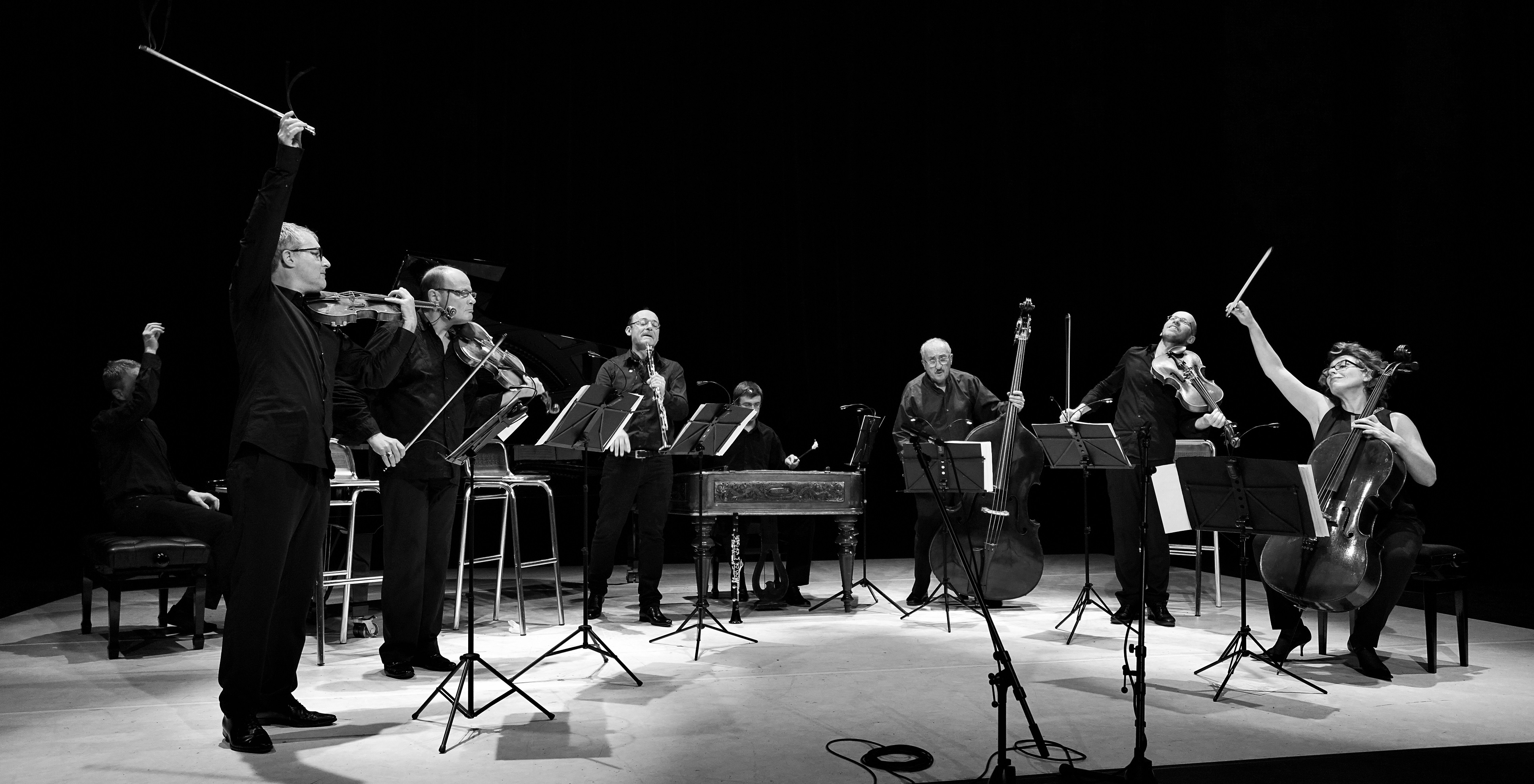 "Tantz! has its roots in the Eastern Europe of my grandparents before they emigrated nearly 100 years ago. I wanted to rediscover this intrinsic element of my cultural orientation by revisiting this music as the classical musician I am today."

Inspired by the migration both of people and of their music, the show forms a kind of bridge between Romania, Moldova, Russia and Hungary and their rich, interwoven treasuries of traditional folk music. Each carefully selected piece retains the identity and authenticity which we must protect and pass on, continuing the musical heritage that is an ode to life – moving, joyful and tinged with humour.
Richard Schmoucler, artistic director (translated from original French)
AN ENERGETIC AND HEARTFELT MUSICAL JOURNEY
Tantz! means dance in Yiddish and this title eludes to the emotion, elegance and vigour of the show itself. With pieces characterised by the traditional themes of Doina, Hora and Sirba, Tantz! captures the spirit of village wedding parties where travelling klezmorim and folk bands would set the celebratory mood with their music. The album was released in October 2015 on La Dolce Vita label and won a Choc Classica. The release was followed by five promotional performances at l'Espace Pierre Cardin in Paris and later went on tour. Tantz! has since been performed in leading concert halls in France and abroad. The octet's fifth album is signed and supported by the iconic, virtuoso violinist Ivry Gitlis.
TANTZ! CONTINUES
The program Tantz! continues its flight in prestigious venues and festivals in France and abroad. The album Tantz! was reissued at the Deutsche Grammophon label in 2017, enriched with two new titles.
IT IS A PORTRAIT OF LIFE ITSELF!
"It is a portrait of life itself – a lifetime of love that no longer exists to which song is the only possible testimony we can have in the end. It encapsulates a whole era which used to exist and isn't there any more but which will live on in the souls of those who value it and we must all value it because it comes directly from the heart.
That is what it is.
We must thank these wonderful musicians who have come together to share and sustain this symbol of love, like Ariadne's thread, thereby reanimating a forgotten time that is ever present.
Thank you!"
Ivry Gitlis, Paris, September 30th 2014 (translated from the original French)
Tantz! was invited by :
Comédie de l'AA,
Cité de la Musique de Soisson,
Festival des Voix Sacrées de Metz,
Sully Loiret Festival,
Théâtre de la Ville à Paris,
Flâneries Musicales de Reims,
Festival de Musiques en Albret,
Festival de Menton,
Nuits de la Citadelle de Sisteron,
Festival Labeaume en Musique,
Festival Les Musicales de Pommiers,
Festival de l'Abbaye de Sylvanès,
Festival Les Musicales de Normandie,
Beaulieu Classic Festival,
Festival Sonates d'Automne,
Folle Journée de Nantes,
Festival International de Piano de La Roque d'Anthéron,
Folle Journée at Ekaterinburg (Russia),
Hyogo Performing Art Center (Japan)…